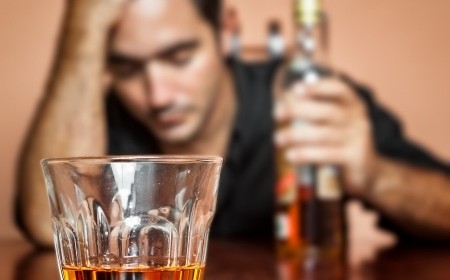 If you are in need of alcohol and drug testing services, SureScreen Labs is the place for you.
We are a preferred drug and alcohol testing partner for many businesses, schools, court systems, corporations, and families throughout South Carolina. Our on-site drug and mobile testing services are remarkable for their accuracy, timeliness, and discretion.
We are a preferred collection site for Quest Diagnostics and network collection site for LabCorp. At SureScreen Labs, we utilize the standards set by the Drug & Alcohol Testing Industry Association (DATIA) and SAMHSA-certified labs for all of our lab testing. We can confidently ensure that our alcohol and drug testing results are reliable and legally-admissible when needed.
Partner with SureScreen Lab Testing for testing services needed in any application:
Workplace Drug Testing or Alcohol Testing
Create a safer work environment for your employees and customers alike! At SureScreen Labs we are able to assist with all of your alcohol and drug testing needs from pre-employment, to random management, to post-accident, and monitoring testing. We can help your company be compliant with DOT regulations using policy creation, mock audits and more.
Drug Testing for Social & Family Groups
Judicial systems often require drug and alcohol testing when settling legal family matters. SureScreen Labs adheres to proper chain of custody procedures for all collections. Results obtained at SureScreen Labs are admissible in court. We can also conduct passive exposure drug testing to see if a child has been in an environment with drug use.
DOT-Compliant Organizations
The Department of Transportation (DOT) requires special treatment for drug and alcohol testing for workers considered to be doing "safety-sensitive" jobs. Make sure you know when you fall under the requirements and have a trusted alcohol and drug testing partner who understands DOT regulations.
Academic & Athletic Drug Testing
Teen alcohol and drug abuse are on the rise. The types of drugs that are now available rightfully frightens parents and school administrators. At SureScreen Labs, we have the tools needed to conduct teen alcohol and drug testing.  Our knowledgeable team is current with teenage drug trends and are familiar with what drugs to test for when drug use is suspected. Be sure to check out our alcohol and drug testing procedures, if you are a parent or a school administrator interested in implementing drug testing.
How We Conduct Drug & Alcohol Testing
Our lab is up-to-date with the latest technologies in drug and alcohol testing. Clients may request any of the following drug and alcohol collection methods from SureScreen Labs:
Accurate, Timely, & Discreet Drug & Alcohol Testing
No matter how you choose to conduct your drug testing or alcohol testing, SureScreen Labs promises to deliver accurate, timely, and discreet service. Our staff is extremely knowledgeable and professional and well trained for performing your alcohol and drug testing services.
To learn more about drug testing or alcohol testing at SureScreen Labs of Columbia, call (803) 832-7995 or contact us online today!
Leave a reply →